Super Cute and G-CUP Babe – Red Hot Jam 60 : Risa Haneno RHJ-060 – Super big tits Japanese Idol Risa Henano performs in this fast food favorite spoof, Ushinoya for Red Hot Jam 60. Risa plays a super big tits Japanese teen who serves a lot more than noodles to her customers.
Welcome to Ushinoya! – cute young and G cup beauty Risa Haneno is your waitress. Quick, Cheap, & Feeling Good. Welcome to Ushinoya.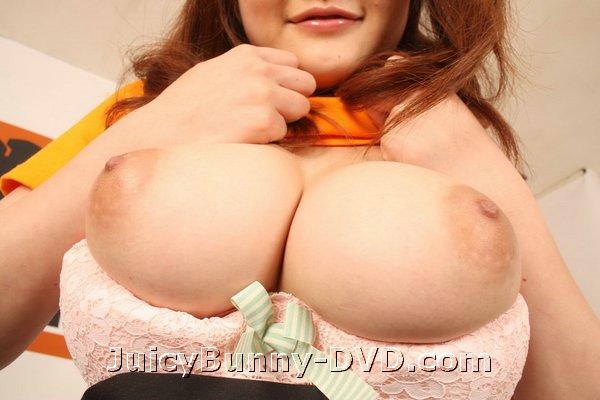 Chapter 1: A customer orders a secret Menu " Tsuyudaku" (extra sauce). After saying" I'll warm it up", Risa starts masturbation in front of him with vibrator and lotion. The customer can't wait for Food and decides to just have her. He is satisfied with pouring his milk into Risa's pussy.
Chapter 2: Four customers order Bukkake and Rina has no time to stop! Multiple toy plays and she squirts. But Ushinoya waitresses never fail to give good service. After good blowjob and fuck, all customers get bukkake time.
Actress: Risa Haneno
120 min
Release Date: 9/19/2008
REDHOT Collection