G Cup Tattoo Teacher: Minami Kitagawa PT-137 – Blackmail Sex, My Favorite – It's getting hard to find teachers in Japan these days so when Manami Kitagawa applied and blew the hiring guy in his office, she got the gig. But when Minami got to school a student saw her bent over a desk and saw her secret…her tattoo. No one must find out for poor Minami to keep her job so student looks like he'll be getting some teacher pussy.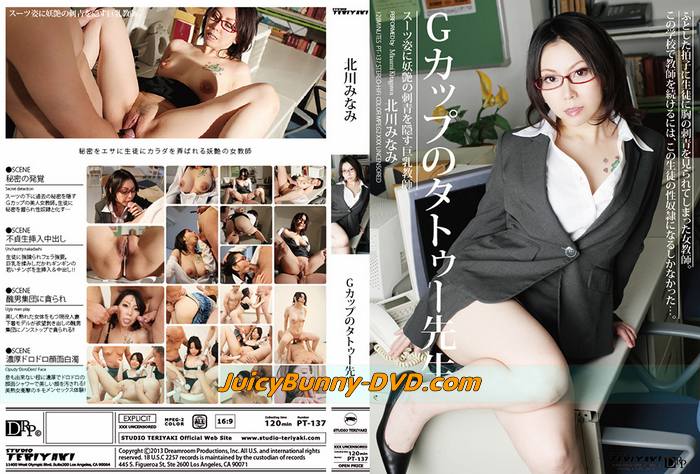 Starring: Minami Kitagawa
Length: 120 min
Release Date: 10/16/2013
Series: Pork Teriyaki
Studio: Studio Teriyaki
Media: DVD
1) Delinquent student discovers female secret – TATTOO
2) Female Teacher lets the student fuck her so that he won't talk
3) Horny lonely guys v.s. married lingerie model
4) Nasty bukkake facial & bareback fuck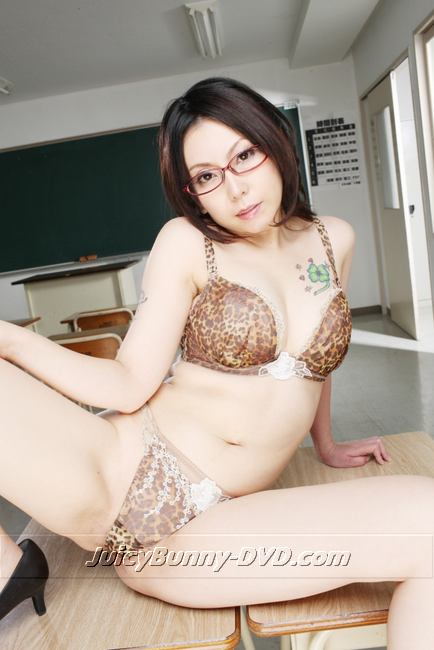 Minami ends up getting fired as a teacher and takes a job working as a lingerie model. She makes house calls to groups of women. Today however she was fooled and turns out it is a group of horny, drunken men who want to get Minami out of her lingerie and on her back.  Life is tough for a working girl trying not to get pumped full of too much cock and bukkake.