Stream full movies and save everything!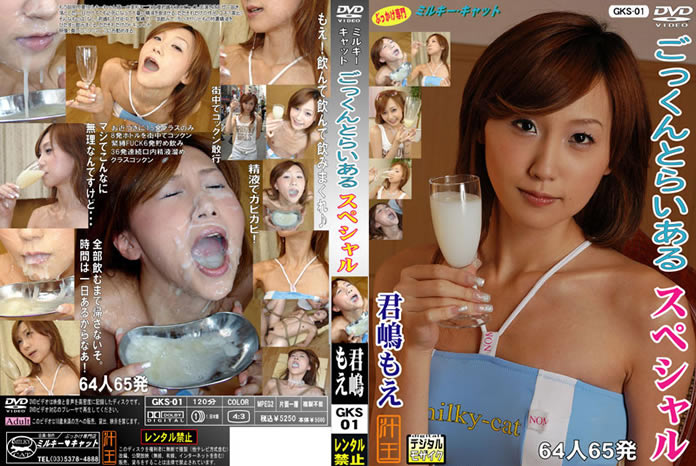 Semen-Gulping Trial Special gks-01 Moe Kimishima
Review for GKS-01: This movie starts with Moe Kimishima in the middle of a room with a vibrator in her pussy. She's holding a large glass in front of her as a guy gropes her crotch. Shortly after men came in and unload their cum in the glass. After their done Moe drinks the cum, playing with it a little before swallowing it all down. Next scene is similar to the first but instead of holding a large glass, she's holding a soda bottle with a funnel attached to it. And instead of guys unloading directly into the container, they unload in her mouth and she lets it fall into the funnel and collect in the bottle. After they finish she goes out in public with her bottle full of cum. There she drinks it, shows it off to the camera and swallows every drop. More scenes follow with bondage, bukkake cumshots and cum drinking.
Models in GKS-01: Moe Kimishima
Categories for GKS-01: Gokkun, Facials, Bukkake, Blowjobs, Hardcore Sex